Chris Fowler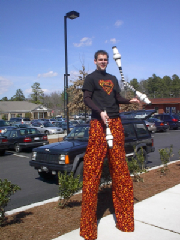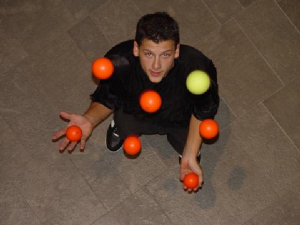 Chris Fowler is a professional juggler from North Carolina. He has performed in various settings, including parades, competitions (he has been featured on ESPN2), church gatherings, and various youth events.
Chris is a born-again Christian, and he and his family work together as evangelistic entertainers in locations across the United States.
For more on Chris, visit his website at: http://www.a1fun.org, or another one of his family's ministries: http://www.positiveprayers.com.
Check Chris out and the messages he illustrates as he juggles away on various Cross Allegiance videos.