Sterling Christian Franklin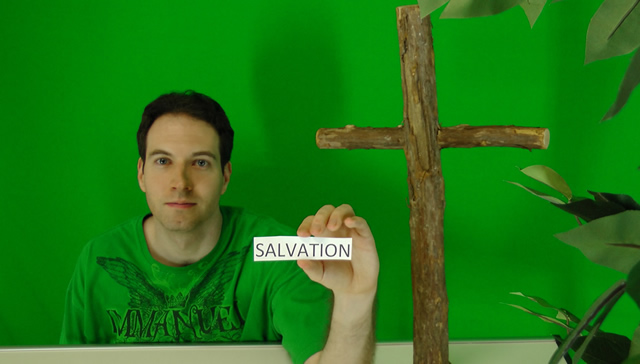 Hey, all, I'm Sterling. Thanks for stopping by my bio page, and thank you for stopping by our ministry's website. I love Jesus and hope that you come to the same conclusion about loving Jesus, as well! In the end, every knee will bow to Jesus, willing or unwilling, and we ought to be on the correct side! All work related to this ministry is dedicated to God and the furtherance of His Kingdom, and I hope you are blessed by the content that we release. Feel free to send us prayer requests, as well. We pray together as a leadership team weekly for all requests that come in. If you don't know Jesus, we're thrilled that you came here -- please follow Jesus. It's not easy, but eternal hope in Him is worth it.
I'm the founder of Cross Allegiance, which is an outreach geared to presenting Jesus to the world by using a 'go seek' mentality via various avenues of media and presentation. The desire to start Cross Allegiance came from a prompting of the Lord to use a creative mix of gifts and abilities to glorify Him, and in reaching people where they are, much of the outreach has been online. For a number of years, I volunteered and led various church and parachurch ministries in both pastoral and evangelistic contexts, and this is an extension of that service and the gifts that God has given me.
In the past, I've traveled on several evangelistic tours with Pulse Outreach/Reset Movement as the "Dancing Preacher." I would play DDR for a few minutes, and then give a themed message based on the venue or topic/message at hand. Over a two-year span, I spoke at over 150 different churches, venues, and school events, many under my trade name, 'DJ Sterf.' It's a very unique presentation, but basically, I run on the conviction that my very all needs to glorify the Lord Jesus Christ, including my hobbies (cf. Colossians 3:17, 23).
Again, God is good. If you don't know Him, I hope that this is a starting point for a relationship with Him. Life may not be great or make full sense all the time, but the Lord is our shepherd and is able to carry us through any time, whether good or bad. Trust in Jesus today! He loves you!
Interests & Hobbies: Reading/Translating Scripture, counseling, playing basketball and DDR (Dance Dance Revolution), going out street evangelizing, programming, juggling, making people laugh, making videos, writing poetry and sermons.
Degrees: 98.6 (lol)
BA, Public & Interpersonal Communications, NC State University ('04)
BS Minor: Computer Science/Computer Programming
BA, Religious Studies, NC State University ('05)
M.Div. (dual), Pastoral Care & Pastor/Teacher, Trinity Evangelical Divinity School ('08); Ordination in '08.
Primary Spiritual Gifts: Evangelism, Mercy, Pastoral, Word of Knowledge
See Sterling in videos on Cross Allegiance, in preaching videos for GKJ, on our live webcasts, or our various Social Media outreaches.